A Chinese takeaway in Aberdeen has shut down after energy costs skyrocketed to more than £10,000 a quarter, its owner has said.
Martin Tang's family have owned the Royal Crown Chinese Takeaway on Crombie Road for almost 50 years, but the cost of living crisis has now taken its toll.
The 62-year-old told STV News last week that his electricity and gas bills shot through the roof in the past three months.
For gas alone, he was asked to shell out more than £10,000, in comparison to the last quarter when it totalled just over £1,000.
His electricity bill was also up from around £1,000 to more than £4,000 this quarter.
Despite energy company SSE reevaluating his bills with new meter readings and slashing around £9,500 off his quarterly bills, the Aberdeen takeaway served its last customer on Sunday.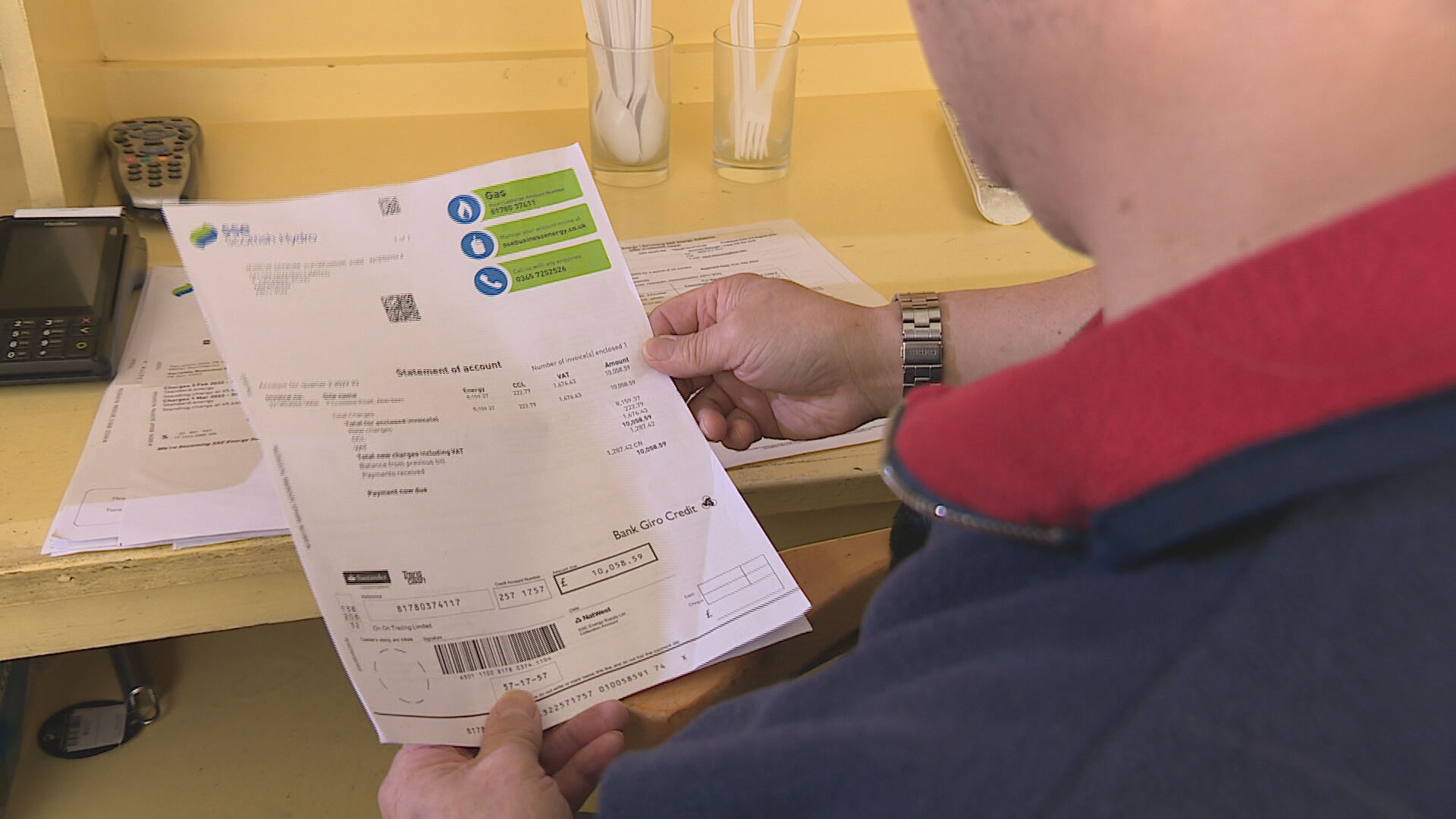 "The prices I am being offered, the cheapest contract on the market is still not low enough that I can keep trading without raising my menu prices," Mr Tang told STV News on Monday.
"We ultimately rely on customers coming in the door to keep running – when customers are facing the same problem with rising costs that we are facing, how can we keep trading?"
He said that while recent media coverage had increased footfall into his shop, he was worried about what would happen if he signed a contract with an energy company and lost customers once coverage declined.
"I am scared to sign a contract and make the wrong move.
"Thankfully, I am at a stage where for a few months me and my family will be okay. If I made the wrong decision and signed something, I could end up in terrible trouble.
"The customers are struggling with rising costs too, the government really needs to do something here – this is not right."
It comes amid a record-breaking sales year for oil and gas companies who reported billions in profits over the past few months.
Oil giant Shell has reported record profits of £9.4bn, while Scottish Gas owner Centrica said its half-year profit soared five-fold to £1.3bn after being boosted by skyrocketing energy prices.
BP also revealed second-quarter profits more than tripled to a 14-year high as underlying replacement cost profits jumped to $8.5bn US (£6.9bn) for the three months to June 30, up from $2.8bn US (£2.3bn) a year ago.
"I don't know what my next move is. I honestly don't know – I want to trade, but it's a small business," Mr Tang said.
"I just have no idea – this is the first time in my life that I am at a loss."
Mr Tang hopes the closure is temporary, and will continuing to look for ways to open doors to the Torry community again.